Our aim is to provide future opinion-leaders and community organisers with practical political knowledge.
Launched in 2018, the Transcarpathian Public Leadership Programme primarily addresses young people who have a sense of active responsibility towards Hungarians in Transcarpathia and, as opinion leaders and decision-makers, would like to positively shape the fate of Hungarians living in Ukraine. Similarly to the professional programme of the Transylvanian School of Politics, during the training weekends held in Uzhhorod, Budapest, Brussels and Berehove, the students of the school may, among others, gain insight into the everyday operation of public administration institutions and the various processes of community building and political management, while their leadership skills are developed through negotiation, rhetoric and presentation trainings. The Transcarpathian Public Leadership Programme is organised in partnership with the Subcarpathian Hungarian Cultural Association (KMKSZ), the KMKSZ's Youth Organization and MEP Andrea Bocskor. The launch of the programme was funded by the Ministry of Human Capacities and the Human Capacities Grant Management Office.
The training consists of the following 4 elements:
Political Management: Party management, communication systems and campaigns, methodology of polls, general management, public relations, and community management issues.
Skills Development: Negotiating Techniques, Rhetoric, Presentation and Speech Skills.
Background Discussions: Domestic and foreign practitioners and public servants discuss their personal paths, experiences.
E-learning: Audio and video materials of relevant lectures, newsletters, e-learning materials, etc. Topics include: political philosophy, political analysis, economics. Assignment Submission (essay writing, presentations, analysis and videos) is also conducted through our e-learning platform.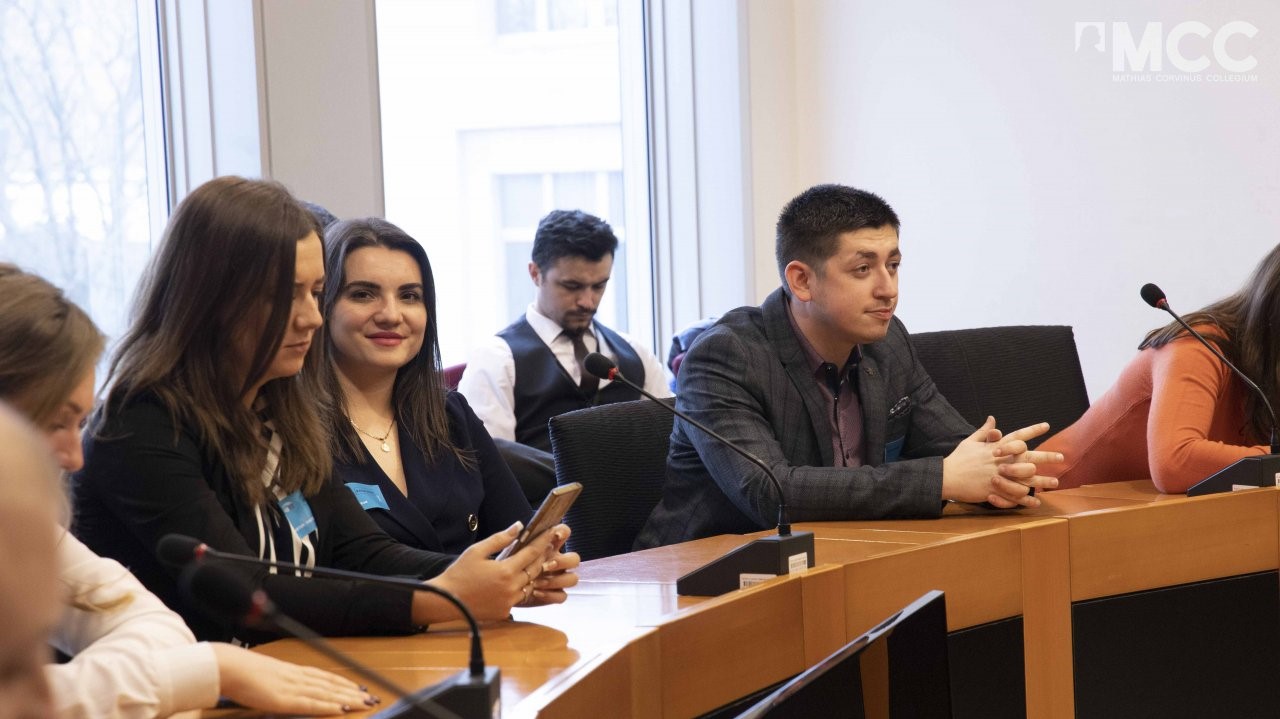 Our guests will include:
Andrea Bocskor, MEP
Hennagyij Hennagyijovics Moszkal, Governor of Subcarpathia
Bálint Porcsalmi, RMDSZ Managing Director
Gergely Gulyás, Minister of the Prime Minister's Office
Orbán Balázs, Parliamentary Under-Secretary of the Prime Ministers Office, former General Director at Migration Research Institute
The programme is free of charge and consists of 4 intensive training weekends. During the interim period, participants will process e-learning materials. A total of 5-7 assignments will be handed out during the (in total) seven-month long training programme, including essay writing, political analysis, speech writing or presentations.
The programme is supported by the National Talent Programme and the Human Resources Fund.