The aim of our training is to provide the participants with a practical managerial knowledge base and to raise a talented community promoting female leadership.
The launch of the Women Public Leadership Programme in 2018 was motivated by the fact that although women's position on the labour market has improved, gender equality in managerial positions has not fully been achieved yet and women are underrepresented in public life. MCC finds and encourages talented young women who have an ambition to participate in public life, are eager to contribute to their closer and wider environment and are committed to change the future of their communities for the better. In addition to the traditional forms of education, we also lay emphasis in this programme to skill development and hands-on experience. The participants are to solve project tasks and can meet renown Hungarian and foreign leaders, experts and politicians. The programme is funded by the National Talent Programme and the Human Capacities Grant Management Office and its chief patron is Katalin Novák, Minister for Family Affairs.
The training programme consists of the following six pillars:
Lectures and Seminars: Traditional classes to deliver the theoretical side of our curriculum, with the aim of providing lexical and methodological materials, including topics of Public Relations, Global and European integration, Public Law and Protocol.
Skills Development Training: During the sessions we focus on developing personal leadership skills. Participants take part in collective debates and discussions, perform situational tasks, and work through numerous case studies.
Meetings with Leaders: Participants are granted the opportunity to consult with known leaders, state secretaries, politicians from both the domestic and international arena, small, medium and large businesses, and governmental and non governmental organisations.
Projects: In order to gain practical experience, students of the programme work on projects concerning public, political, economic, or social challenges.
E-learning materials: Participants are regularly sent online video and audio material on topics such as state theory, constitutional studies, government organisation, and political communication. Such assist with student projects and support the acquisition and processing of the given theoretical material.
Community Events: Formal and informal events (discussions, cultural programmes) where participants and invited guests get to bond and exchange views.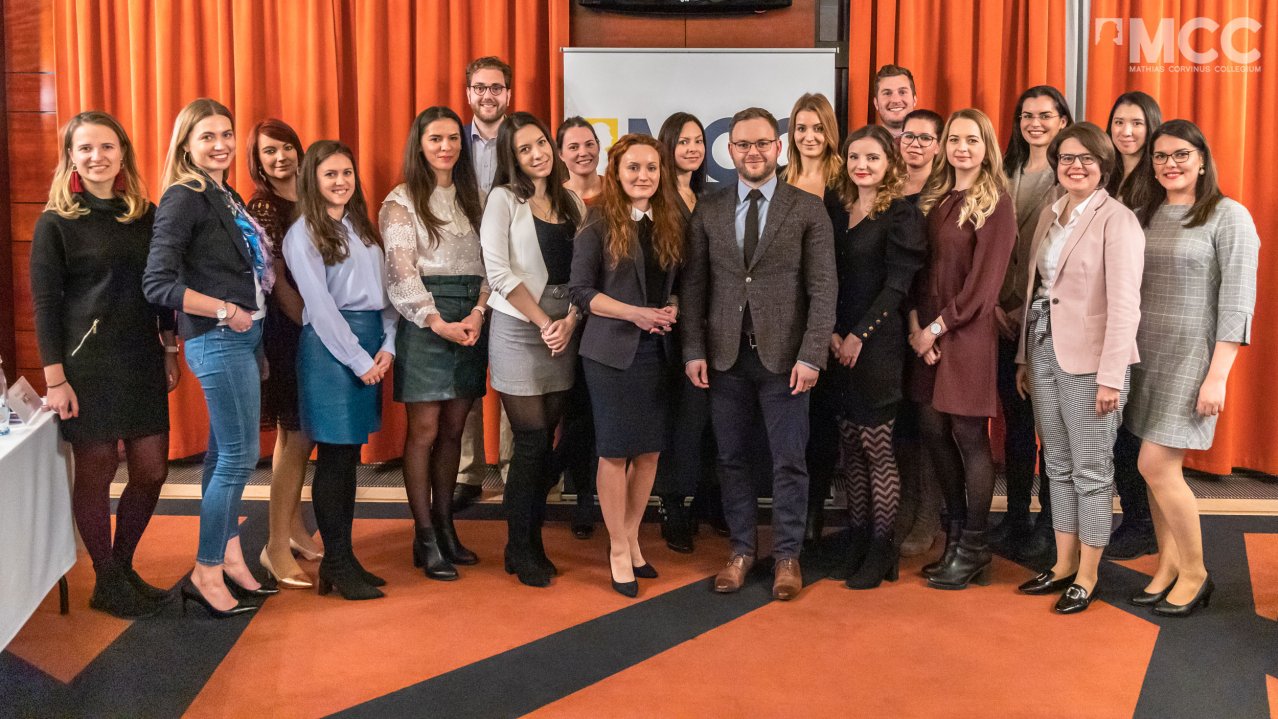 Our guests include:
Katalin Novák, State Secretary for Family and Youth Affairs, EMMI
Abigail Levrau, Former professor at Ghent University, member of the GUBERNA Management Committee
Dr. Petra Aczél, Linguist, communications and rhetoric researcher; professor
Gergely Gulyás, Minister of the Prime Minister's Office
David Venter, Nelson Mandela's Former Senior Communication Advisor
Our programme is offered free of charge, consisting of 4 intensive weekend sessions. In between the sessions, participants study their e-learning materials.
The e-learning platform also serves as a submission platform for assignments (essays, presentations, speech writing, research, video production). There is a total of 5-7 assignments for the entire training programme.
The programme is supported by the National Talent Programme and the Human Resources Fund.