The aim of our training is to provide the participants with a practical managerial knowledge base and to raise a talented community promoting female leadership.
The launch of the Women's Public Leadership Training Program in 2018 was prompted by the fact that, while women's position in the labor market has improved, gender equality in leadership positions is still not fully achieved and women are under-represented in public life. MCC identifies and support talented young women who have the ambition to be active in public life, who have the ambition to become involved in public life, are willing to act for their immediate and wider environment, and are committed to improving the future of their community. In addition to traditional forms of education, this program also focuses on skills development and practical experience. Participants will have to solve project tasks and will have the opportunity to meet respected Hungarian and foreign leaders, experts and politicians. The program is supported by the National Talent Program and the Human Capacities Grant Management Office, under the patronage of Katalin Novák, Minister without Portfolio for Families.
The Program offers free training to young women aged 18-36 with Hungarian and English language skills who have ambitions to become involved in public life.
The training course is based on the following pillars:
- Lectures and seminars: classroom-based training courses to provide theoretical knowledge and to acquire lexical and methodological skills on topics related to public relations, global and European integration, public law and protocol.
- Skills development training courses: sessions will focus on developing personal leadership skills. Participants will engage in discussions, situational exercises and case studies.
- Meetings with leaders: participants will have the opportunity to meet and talk with leaders of small, medium-sized and large, national and international companies, political and non-profit organizations, ministers of state, politicians.
- Projects: In order to gain practical experience, students also work on projects addressing issues related to public policies, economic or social challenges.
- E-learning materials to support the implementation of projects: participants regularly receive online video and audio materials on topics such as political theory, knowledge of the constitution, government, political communication, etc. They provide assistance during projects and support the acquisition and processing of the course material.
- Community events: Formal and informal events (e.g. discussions, cultural programs) where participants and invited guests and speakers can exchange views.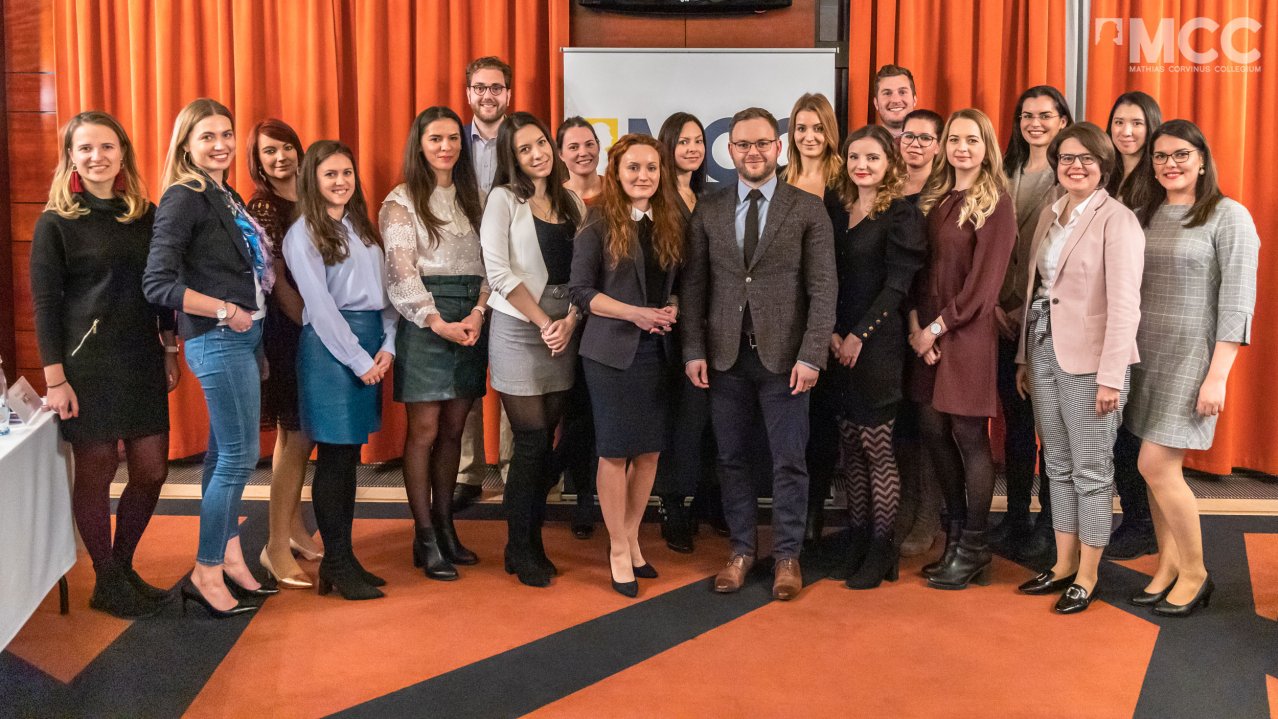 Our guest speakers from previous years include
Katalin Novák, then State Secretary for Family and Youth Affairs, Ministry of Human Capacities
Dr. Petra Aczél, linguist, expert in communication and rhetoric; university professor
Gergely Gulyás, Minister of the Prime Minister's Office
David Venter, former Chief Communications Advisor to Nelson Mandela
Malcolm Gillies, former vice-chancellor of London Metropolitan University
Judit Varga, Minister of Justice
THE TRAINING PROGRAM IS FREE OF CHARGE and consists of 1 introductory day and 4 training weekends, scheduled as follows:
Introductory training day: 11 December 2021, Budapest
First training weekend: 14-16 January 2022, at a location in the countryside
Second training weekend: 11-13 February 2022, at a location in the countryside
Third training weekend: 29 April - 1 May 2022, at a location in the countryside
Fourth (graduation) training weekend: 27 - 29 May 2022, at a location in the countryside
In between training sessions, participants work through the e-learning materials. The e-learning platform is also used to submit assignments (essay writing, presentation writing, speech writing, research, video production). A total of 5-7 assignments are to be submitted over the whole training program.
The program is supported by the National Talent Program and the Human Capacities Grant Management Office.