Law and Society Centre
Head of Law and Society Centre: Szabolcs Nagypál
He is a lawyer, theologian and scholar, head of the MCC School of Law. Within the School, as the head of the Law and Society Workshop, his three main projects are Christianity and Human Rights, Religion and Society, and Film and Society. In the field of political science and law, he mainly deals with issues of social theory, political and legal philosophy, philosophy and legal ethics, and defended his doctoral (PhD) dissertation on mediation and gentle conflict management. He is currently writing a book on the relationship between Christianity and human rights, with particular reference to religious freedom. As a Roman Catholic theologian, he was the author and editor of several volumes in Hungarian and English, primarily in the field of ecumenical and interreligious dialogue, and also wrote another doctoral (PhD) dissertation on this topic. After two years of university training in Geneva, he worked as a researcher at the Benedictine Pannonhalma Archabbey, taught theology in prisons, was a member of the world leadership of ecumenical organizations, and is currently the co-president of the Hungarian Interreligious Dialogue Society. He is a scholar majoring in the Hungarian language, aesthetics and literary studies, and has taught religion and communication at several universities and doctoral programs. He is passionately interested in film art, and together with László Gyula Szőnyi he is the editor of the film talk show "Tekercs és Tekintet" (Roll and Look) and the website currently being built around the show.
Private Law Centre
Head of the Private Law Centre: István Varga
Professor István Varga is the leader of MCC's Private Law Centre, the head of the Department of Civil Procedure at Eötvös Loránd University, a practicing lawyer specializing in private dispute resolution, and an internationally recognized authority in civil litigation and arbitration. From 2013 to 2016 he was a member and scientific secretary of the Main Committee for the Codification of Civil Procedure, one of the drafters of the new Civil Procedure Expert Proposal, the founder of the Rules of the Permanent Arbitration Court attached to the Hungarian Chamber of Commerce and Industry, and a senior professor at The Hague Academy of International Law. He was also the author of a monograph on comparative litigation and arbitration law awarded by the German Chamber of Industry and Commerce in 2006, a member of several case law analysis groups of the Curia. He was an adviser to the Second President of the Constitutional Court between 1998 and 2003. In addition to his domestic teaching and practical activities, he is an honorary professor at the University of Leipzig, a member of the ELI-UNIDROIT working group preparing the text of the forthcoming European Civil Procedure Model Law. Varga is also the editor and co-author of leading civil procedure and arbitration commentaries in Hungarian, German and English, as well as an arbitrator of several foreign and international private law arbitral tribunals, moreover an arbitrator of Hungary in the International Centre for Settlement of Investment Disputes (ICSID, Washington DC). In his legal practice, he primarily represents litigation and arbitration before both domestic and foreign courts, and has also acted in several high-profile cases before the Court of Justice of the European Union. According to his first degree, he is a humanities major in German language and literature.
Public Law Centre
Head of Public Law Centre: Márton Sulyok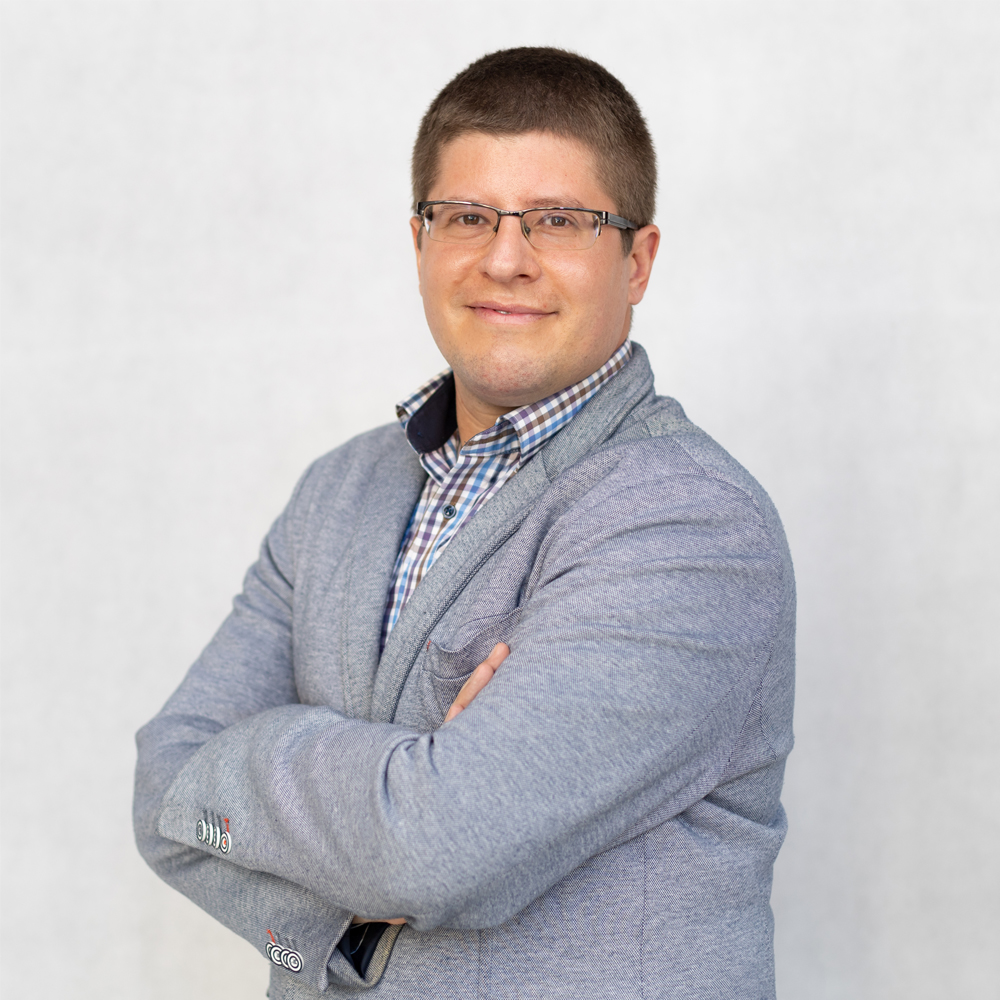 As a lawyer, I started researching and studying at the Doctoral School of the University of Szeged. My research interests are fair procedure and protection of privacy, European human rights systems and the applicability of the Charter of Fundamental Rights in member states, constitutional identity, legal import and comparative constitutional law. I also teach constitutional law, comparative constitutional law and European human rights systems through lectures and exercises. In parallel with the Doctoral School, I obtained an expert certificate in American law on the shared training of the Faculty of Law of the University of Szeged (SZTE ÁJTK) and the University of Toledo (OH), and then I obtained a postgraduate degree as an expert in Anglo-Saxon law and legal translation. Also at this time, with several state scholarships, I spent several times longer on university research trips in Belgium and France. I have been engaged in talent management since the beginning of my university teaching career, between 2011 and 2018 I coordinated the operation of the Student Research Society for Constitutional Law at the Faculty of Law of Szeged University, and I supervised several award-winning students' work at the National Council for Student Research Societies. Between 2014 and 2019, as the secretary of the Law and Political Sciences Committee of the National Conference of Student's Scholarly Circles (OTDK), I actively participated in the organization of two lawyers' OTDK. After a few years of company work, I will use my professional translation activities with education in the master's and specialist training courses for translation and interpretation at the Faculty of Arts of the University of Szeged, and in recent years I have also done professional translation work for several state bodies (Foreign Office of the National Assemby, Ministry of Foreign Affairs, Ministry of Justice). Since 2014, at the SZTE ÁJTK I have been teaching a master's training in international studies in the English language. In addition to my university work, I had the opportunity to do an internship at an embassy, working as an external professional consultant for the Cabinet of Ministers of the Ministry of Justice (2014-2018), furthermore, between 2015 and 2020, as a Hungarian alternate member of the Management Board of the EU Agency for Fundamental Rights, I had the opportunity to gain insight into the operation and relations of the EU institutions.
International Law Centre
Head of the Center for International Law: Lénárd Sándor
Lénárd Sándor is the head of the Center for International Law at the Mathias Corvinus Collegium, and a Research Fellow at the Eötvös József Research Centre at the National University of Public Service. He is a graduate of Pázmány Péter Catholic University (Budapest, Hungary), where he received his J.D. (summa cum laude) in law and political sciences as well as of Canisius College (Buffalo, New York, U.S.A.) where he received his M.B.A. in international economics and global supply chain management. During his university studies, he was awarded the Fellowship granted by the Hungarian Republic. Subsequently, he took the Hungarian bar exam and received his Ph.D. in law and political sciences in the field of international public law. His doctoral studies focused on economic globalization and explored the impacts of business corporations and especially transnational and platform-based businesses on international human rights law. He was a visiting researcher at the Aarhus University (Denmark), at the Osgoode Hall Law School in Toronto (Canada) and at the Federal Judicial Center in Washington, D.C. (U.S.A.). He defended his Ph.D. thesis with summa cum laude from the Doctoral School of Law and Political Sciences of the Pázmány Péter Catholic University.
In the legal practice, from 2006 to 2011 he served at the Office of the Attorney General in Budapest and from 2011 to 2020 he was a chief counsel at the Constitutional Court of Hungary. From 2020 to 2022 he was working as a policy advisor at the European Parliament in Brussels where his focus was on constitutional affairs of the European integration. He has previously taught various fields of international public law including the law of international economic relations and international human rights law at Pázmány Péter Catholic University. He has published numerous articles on contemporary international legal and constitutional questions in various academic, intellectual and popular journals. His work on international economic and human rights law has been published, among others, by Edward Elgar Publishing and Central European Journal of Comparative Law. He is the author of Alkotmányjogi utazás Amerikában [Constitutional Journey in the United States] (MCC Press, 2021). He has translated, cotranslated and edited a number of books related to international law and politics or the United States of America including, among others, Joshua Muravchik, Földre szállt mennyország [Heaven on Earth] (2014), Amerikai konzervatív gondolkodók [American Conservative Thinkers] (2017), John Baylis and others, A világpolitika globalizációja [The Globalization of World Politics] (2020). He speaks English and French.
His primary research interests at the Mathias Corvinus Collegium include international economic law, the international legal approach to economic globalization along with the reform process of international investment law, international human rights law, the interpretative methods of international law with special emphasis on the dilemma of evolutionary interpretation as well as the interface of Christianity and international law.